Everything You Need To Know About Mezzanine Floors
Mezzanine floors are integral components for the internal structure of many retail stores, warehouses, offices and factories, but what exactly is a mezzanine floor and what is its purpose? In this blog we are going to cover all bases and take a deep dive into mezzanine flooring, answering why so many spaces benefit greatly from them.
What is a Mezzanine Floor and What is its Purpose?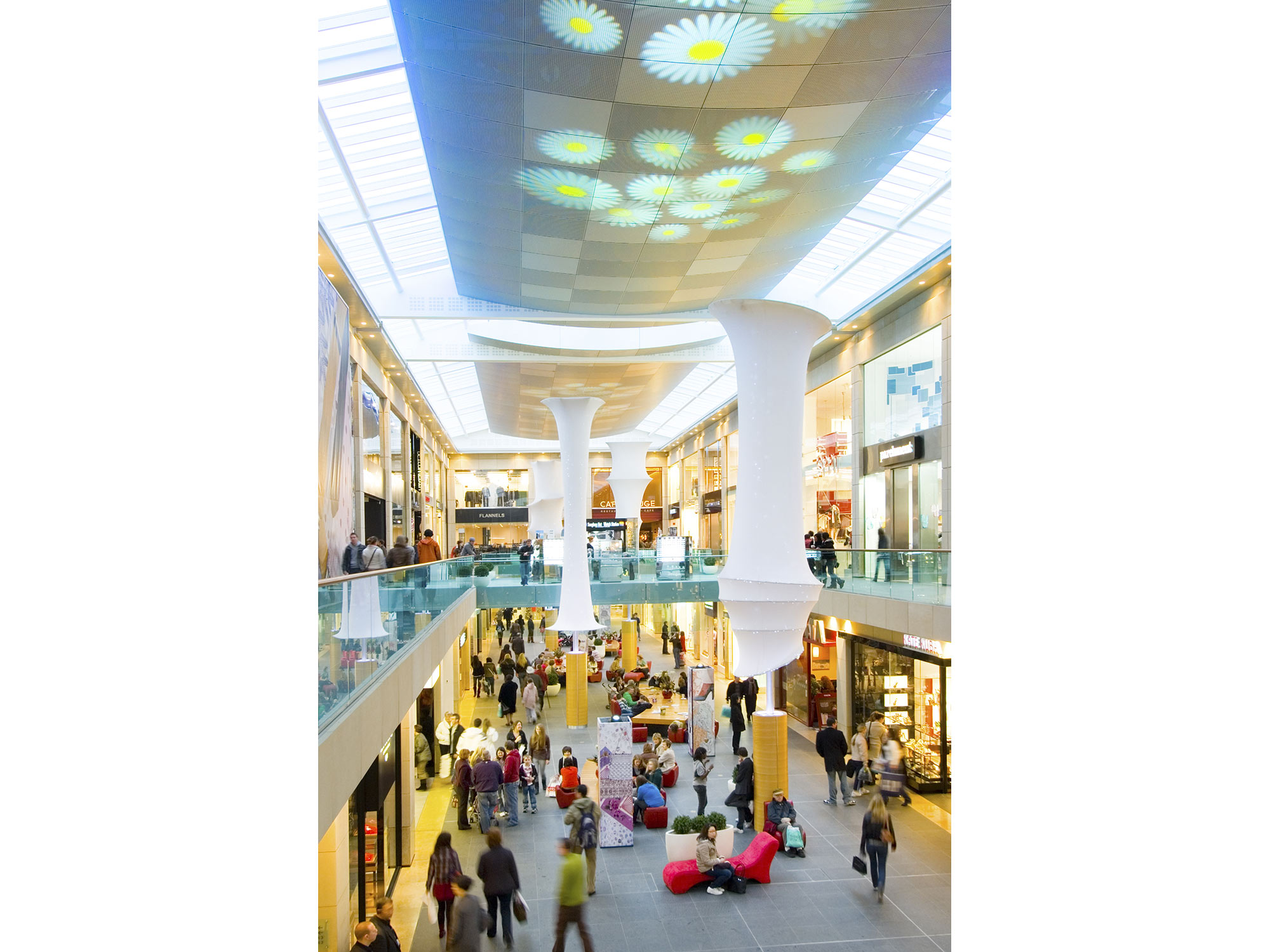 A mezzanine floor is an intermediate floor which is constructed between two main floors of a building. These raised floors are typically used in stores, offices, warehouses and factories to maximise the space of the premises, using a building's height to its advantage and providing an additional platform.
It is possible to get a multiple tiered mezzanine floor, with three or four tiered platforms usually being found in warehouses due to the building's height. Mezzanine floors are classed as a free standing structure and not part of the wider building, meaning that owners of the premises do not have to worry about any additional rent or rates after construction. They are proven to be a great way of maximising space while keeping costs to a minimum.
Aside from its practical use, one advantage of constructing a mezzanine floor is that it can be used to brighten up a work environment or shop, and offer aesthetically pleasing benefits. Factories and warehouses in particular suffer from a lack of windows and therefore natural light is often sparse.
The addition of a mezzanine floor can be useful to add brightness to a space for customers or employees, as lights can easily be fitted to the underside of the framework.
A study conducted by Professor Jo Silvester and Dr Efrosyni Konstantinou at the City University of London into Lighting, Well-being and Performance at Work found that: "Lighting is one of several factors that combine to create healthy work environments that in turn help promote employee engagement, well-being and productivity." The results of this paper proves the positive difference that adding light to a workspace can make, making mezzanine flooring an asset to employees.
As previously touched upon, mezzanine flooring can be used effectively in retail stores as well as warehouses and factories. Similarly with workplaces, mezzanine flooring can increase shopping space, supplying more room to stock or sell from. Customer satisfaction can also be improved greatly as mezzanine flooring provides the option for interesting interior design, making a store more visually appealing. Additionally, if used for extra storage, a shop is more likely to have the exact product a customer is looking for in stock, ready for purchase. 
How is Mezzanine Flooring Constructed?
Mezzanine Flooring is generally made up of four parts; the primary beams, joints, columns and decking. 
The primary beams offer the main support for the flooring to be placed on top. The decking is often made up of a 38mm particle board although there are other flooring material possibilities, such as grating, concrete or durbar plate. The columns give support to the primary beams, spreading the weight effectively to help hold the mezzanine. Finally, the joists are placed underneath the flooring, acting as fixing points, and span underneath the primary beams.
Mezzanine floors are often accompanied by handrails, staircases, pallet gates, and must adhere to fire protection rules as overseen by the government approved UK Building Regulations.
The platform is constructed by first putting all of the columns in place, positioned evenly where the flooring will sit. Next, the primary beams are attached to the columns, followed by the joists being attached. Once all of the framework is in place and secure, the flooring will be laid, followed by any extras such as hand rails or pallet gates.
Things to Check Before Installing a Mezzanine Floor
Before committing to constructing a mezzanine floor there are a few checks that should be carried out. Taking these in consideration early will save possible headaches in the future, and potentially a lot of money.
Checks should be carried out to make sure that the mezzanine floor will be approved by Building Regulations, who will be looking out for any safety or fire risks that could occur if the mezzanine floor is erected. It is worth your time getting this all approved beforehand because the local authority has the power to get the platform removed if they are unhappy with it.
Because a mezzanine floor would class as a free standing structure, ordinarily you do not need to seek planning permission to construct one. However, before beginning to construct your mezzanine floor, you should make sure that there will be no need for any changes to be made to the external structure of the building. If any changes do need to be made, planning permission should be requested. 
On a similar note, the supporting walls of the building should be checked ahead of any mezzanine floor construction. The new platform will add a considerable amount of weight to the walls of your building, so you should be sure the weight can be withstood before starting any assembly. Legally, contractors should provide you with calculations included within the quote and job information. These calculations should give you a good idea as to whether a mezzanine floor will be suitable. 
What Construction Interior Design Ltd Offers

Having opened our doors in 1992, Construction Interior Design now has well over 25 years of experience delivering a wide range of building techniques, supplying and installing various components of interior construction.
Our team of highly skilled, technically proficient workers are comfortable providing you with top quality workmanship, suited towards your bespoke requirements. We look forward to working alongside you to ensure that the finished product reflects the style and design you are looking to achieve.
Be sure to make your way over to the mezzanine floor page of our website, where you can get information about the service we provide. Similarly, you can check out our projects page to see some of our past work with companies such as Primark, Debenhams, Cineworld and Next. 
Contact Us 
If you would like to find out more about the services we have on offer and would like to check our availability, you can get in touch by calling us on 01476 860800. We offer a variety of services including Dry Lining, Metal Stud Partitioning and Suspended Ceilings.