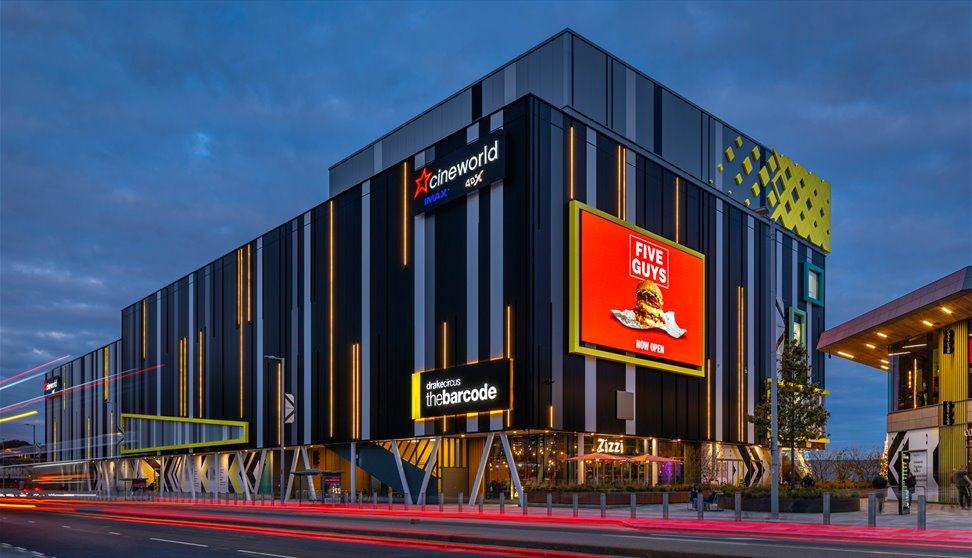 Main Contractor: Simpson (York)
Value: £280,000
Our work on the Plymouth Cineworld branch consisted of the supply and installation of acoustic mass barrier suspended ceilings, lay-in grid ceilings to auditoria, and feature MF plasterboard ceilings to the foyer. We also added accessible levels as part of a new cinema fit-out.
In 2019, Construction Interior Design were tasked with completing work on three separate Cineworld theatres, located in Plymouth, York and Rushden. We worked to ensure that this project kept an individual charm whilst still being a clear representation of Cineworld's world renowned brand and quality.
Cineworld consistently strive to deliver a modern space for their customers to relax and enjoy themselves, and our suspended ceiling work in Plymouth has played a vital role in allowing that to happen. By combining a practical solution with a stylish, modern design, we have ensured that the cinema's interior remains both on brand and highly efficient.
After six months of hard work and planning, we were able finish the job and successfully provide the Plymouth Cineworld with the required fittings.
To find out more about our suspended ceilings work, simply contact us or browse the services on the rest of our website.